Artists Talk > Glauco Salvo
16 Dezembro 2017 18h00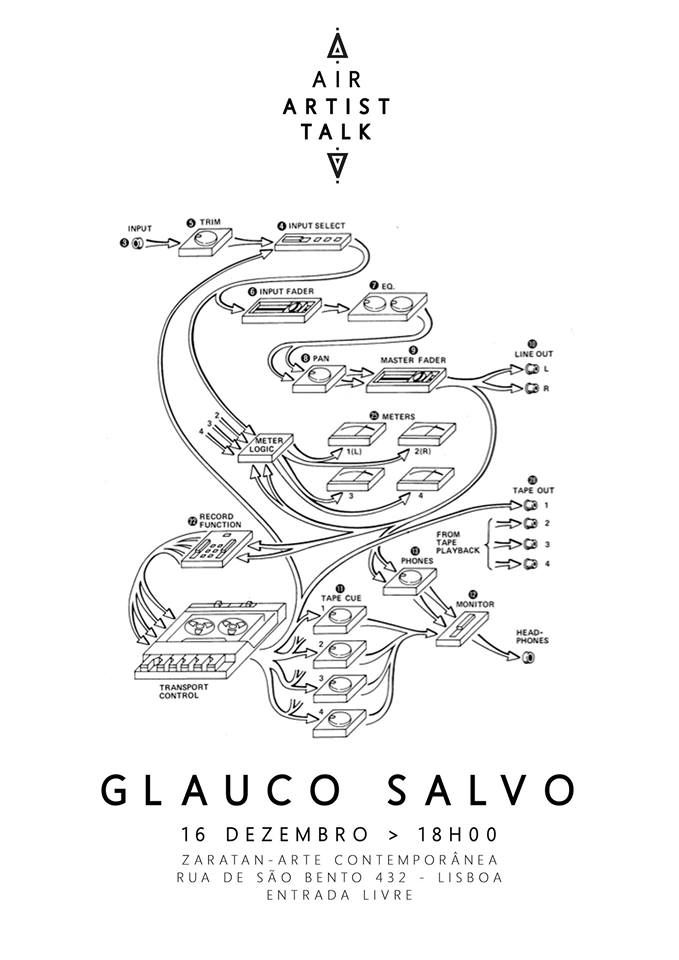 On December 11, at 18:00 pm, Zaratan – Arte Contemporânea invites for an encounter with the artist
glauco salvo
, artist-in-residency at Zaratan AIR 2017, who is presenting his artistic course and his residency proposal in a public talk.
The entrance is free and the conversation will be held in English.
BIO:
Glauco salvo (cesenatico, 1983) is a musician active in the alternative scene in italy. His research is focused on exploring new paths in folk and experimental music, using string instruments and electro-acoustic devices to create an intense and evocative listening experience of music and soundscapes.
He plays solo, in the folk-punk band Comaneci and worked with several other musicians such as Giovanni Succi, Amycanbe, Marco Parente, Above the Tree, Bob Corn, Setti, Muffin (jp), Andrea Cola and Ronin.
He also works at soundtracks and sound installations with the video-maker collective LeleMarcojanni.
More informations:
http://glaucosalvo.tumblr.com/
https://soundcloud.com/glauco-salvo