EEL SLAP! + House and Land
22 Outubro 2017 17h31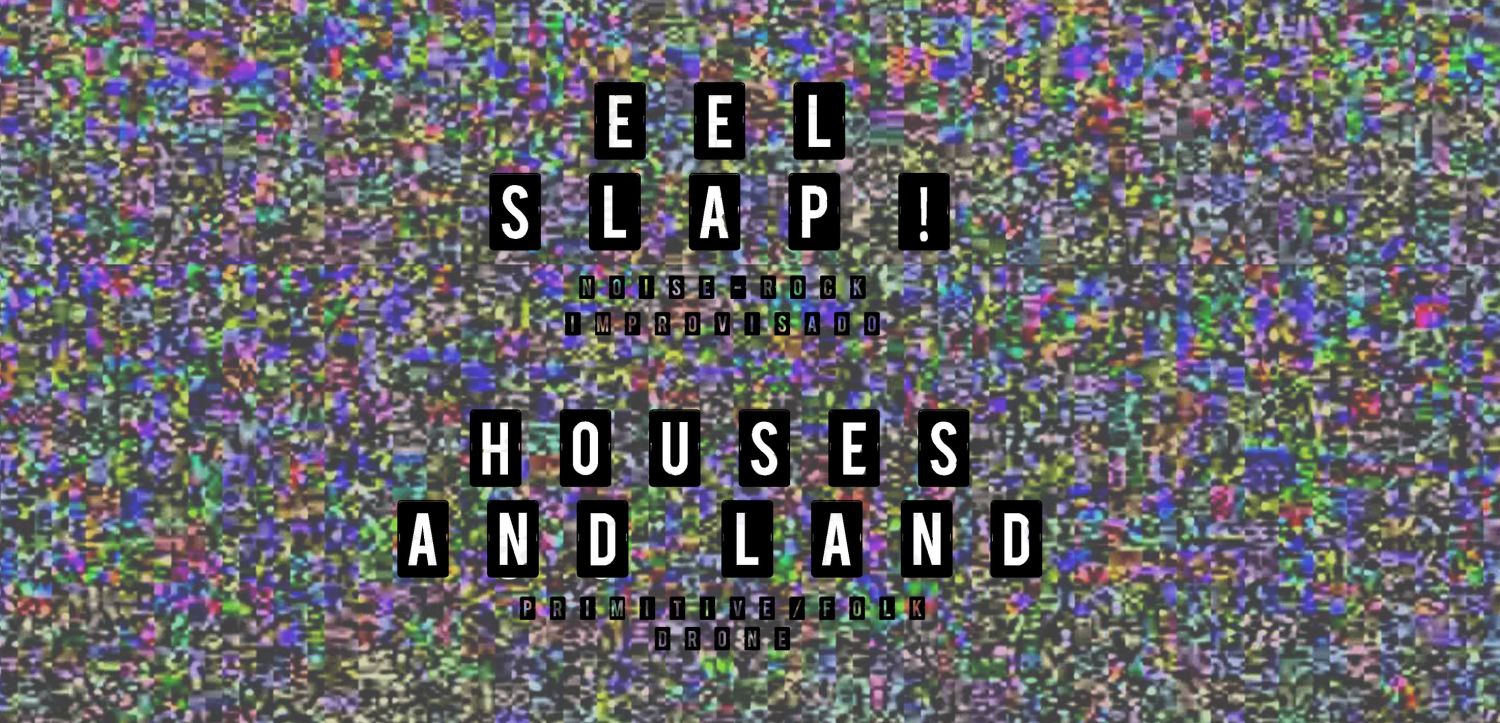 Zaratan presents two must-see concerts by HOUSE AND LAND, the North American duo now on Tour in Europe, and

EEL

SLAP !, featuring "Vol. 1 "is his first recorded record for the Dutch publisher Flea Boy Records.


EEL

SLAP! It is a latest Portuguese project of partnership between guitarist Pedro Branco (Flea Boy Records, Clean Feed, Oh! Calcutta !, João Hasselberg & Pedro Branco) and drummer Joao Lencastre (FMR Records, Fresh Sound New Talent, No Project, Blasted Mechanism, Tiago Bettencourt).
Branco and Lencastre have worked together and played in the most diverse formations, notably on the acclaimed album "Dancing Our Way to Death". The duo presents at its genesis strong roots in improvised music, without neglecting the diverse influences from noise-rock, avant- garde and electronic music.
HOUSE AND LAND is the duo formed by Sally Anne Morgan (guitar, shruti box, banjo, voice) and Sarah Louise Henson (voice, 12 string guitar, shruti box, bouzouki). Playing together they quickly discovered the common interest for the same forms of traditional music, seen through the lens of modern, experimental and minimalist music. House and Land features many drone elements, a direct tribute to Appalachian music and a reference to the use of the drone in classical, contemporary and completely modern classical music, House and Land's music continues the tradition with its own contemporary interpretations. The tension between new and ancient, between folk and avant-garde, is its driving force.