Versus VII | Ron Gallipoli vs. Philippe Lenzini
8 Setembro 2017 19h00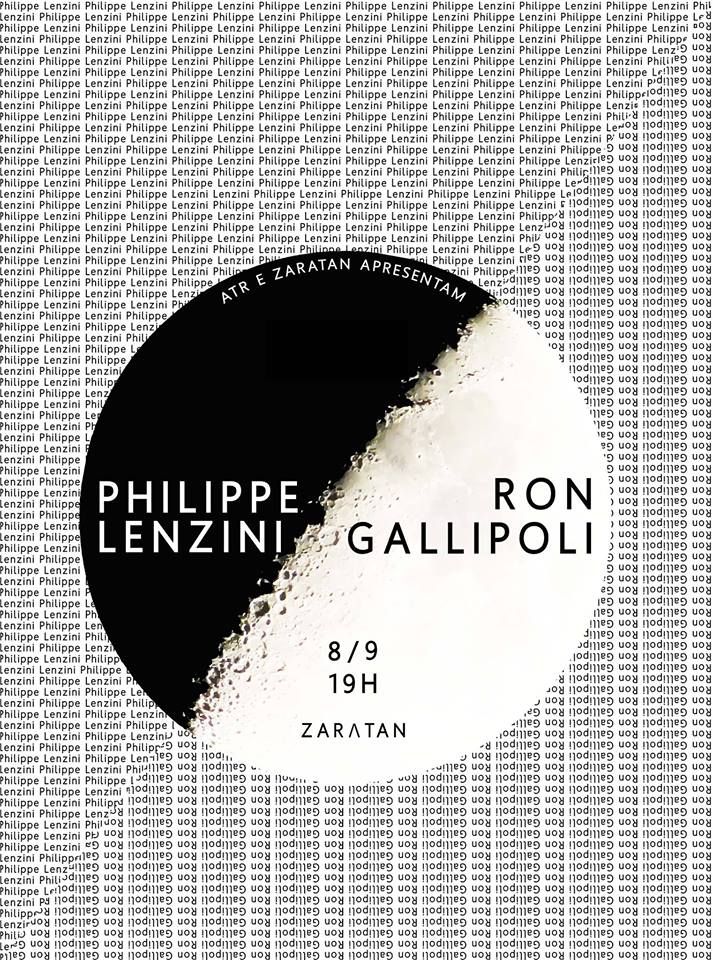 Associação Terapêutica do Ruído and Zaratan - Arte Contemporânea present Versus, a new cycle of concerts taking place every month at Zaratan. Following an eclectic principle of programming, the assumption of this new musical adventure is to join different, or even opposites, projects together in the same session. In this apparent antagonism we seek to find points of contact and / or divergence that somehow illustrate the complexity and diversity of the stylistic definitions of contemporary music. In each session there will be the launch of a poster printed in risography, created especially for the occasion. By invitation of Zaratan, different artists are challenged to develop an image in some way related to the theme of antagonism, also inspired by the sounds of the projects invited by ATR. In this seventh session the antagonists are Ron

Gallipoli

, with his tropical-industrial delirium, and Philippe

Lenzini

,
with its cinetic-hypnotic atmospheres
. The guest visual artist is Anilina.