B.Y.O.B. | lx
31 Março 2017 10h00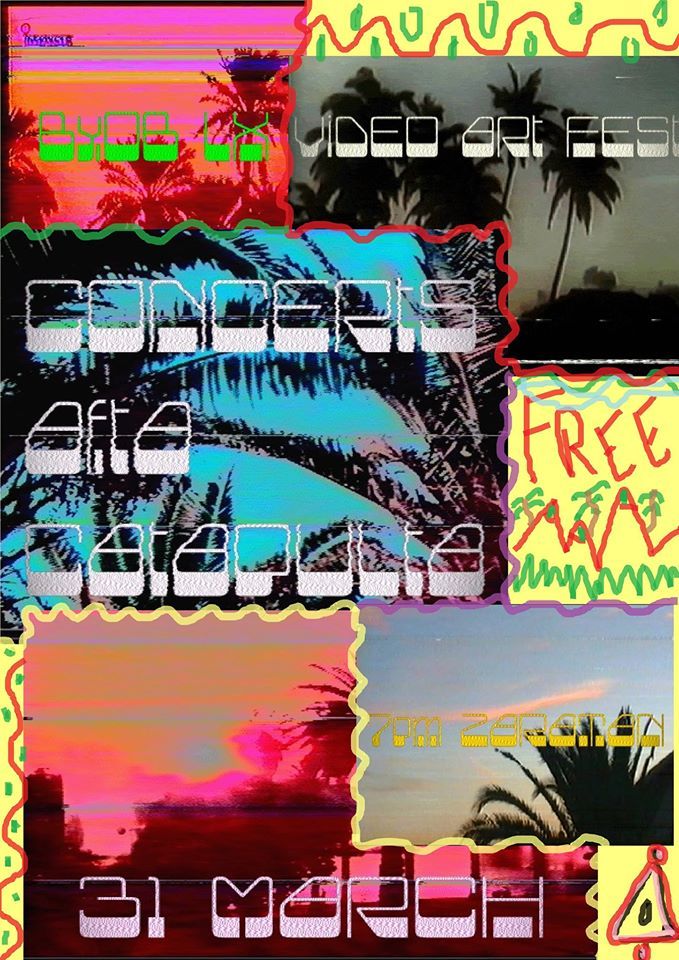 B.Y.O.B. _ lx


Bring Your Own Beamer

Video-art fest
With concerts by Afta and Catapulta

Zaratan - Arte Contemporânea invites to the first Lisbon edition of BYOB, a one-night-exhibition dedicated to moving images happening on the 31st of March.
The word "BYOB" is an acronym for "Bring Your Own Beamer" In Europe projectors are often referred to as "beamers". BYOB is a celebration of the new world we live in and a glimpse of what computing could look like in the future. Today the internet is confined to screens. Tomorrow information will surround us, composing our surfaces, defining our spaces, enmeshing itself with the ether. A moving image is never an object, and when it is coupled with the increased flexibility of portable projection, the realm of experience quickly expands.
In addition to invite a number of artists linked to the audiovisual medium to present their own work, we selected a series of video by emerging artists through the open call.
There'll also be the opportunity for artists to turn up on the day with their work on a usb stick to exhibit using a shared projector.
Video art and light installations will be accompanied by great live-sets by musicians
Afta
(pt) and
Catapulta
(pt).

With works by:
Alex Zeta, Alexandre Camarao, Ana Karkar, André Manuel de Oliveira Salvador, Dimitris Gkikas, Gabriel Simas, Helena Bermejo Maqueda, Isobel Atacus, Kiko moon, Letícia Larín, Sara Esteves, Susana Borges, Téo Pitella, among others

.

More information about BYOB at:
http://www.byobworldwide.com/