Do Liminar #7 - Performance Cycle at Zaratan
26 Março 2017 18h00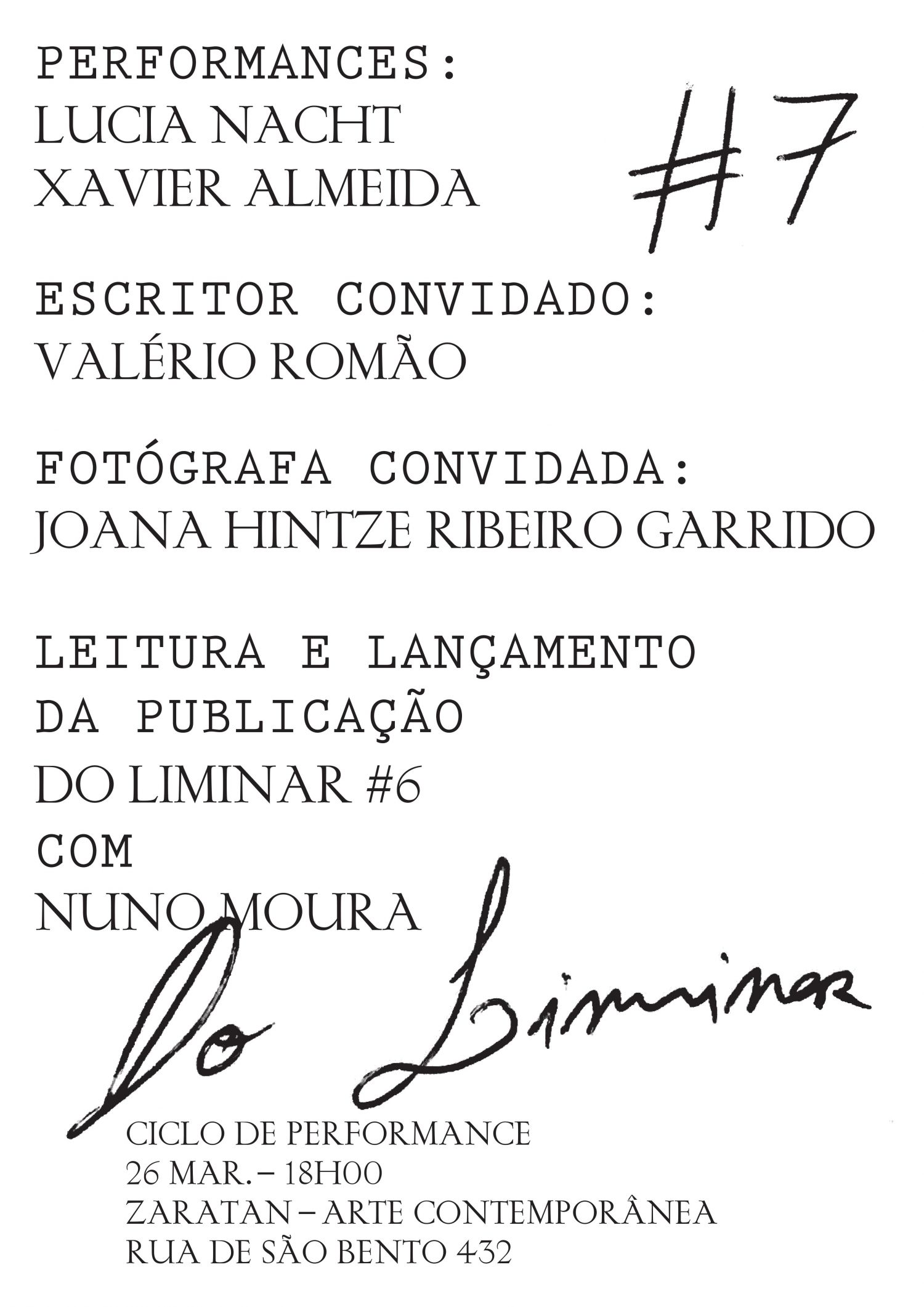 On the 26th of March continues the Cycle Of the Liminal, a platform for experimental objects in the performance field, seen as a broad language and practice. It will happen, once a month, at Zaratan – Arte Contemporânea, in Lisbon, curatad by the gallery itself and Bruno Humberto. The non-happening, the mistake that creates possibility and the positive confrontation of never stable ideas will find their materialisation in transdisciplinary work, through presentation formats that rarely are assimilated in the models and programming logics of the spectacle.
In each edition, as part and parallel to the cycle's performance program, we invite also a writer and a photographer, to create independent ballast, translation, free critique, that finds its shape in a publication.
In this seventh edition, there will be performances by Lucia Nacht and Xavier Almeida, which will be interpreted afterwards by Joana Hintze Ribeiro Garrido (photography) and Valério Romão (text).
On the same day, there will be the launch of the sixth edition of the publication "Do Liminar", which brings together a textual essay by Nuno Moura and a photographic essay by Michela Balloi, designed from the performances presented during the last episode of the cycle. The text of the publication will be read lout loud by the author, Nuno Moura.
The graphic design of the publication is conceived by Marco Balestero & Isabel Lucerna.