A Besta: PARPAR + JORGE NUNO
28 Janeiro 2017 19h00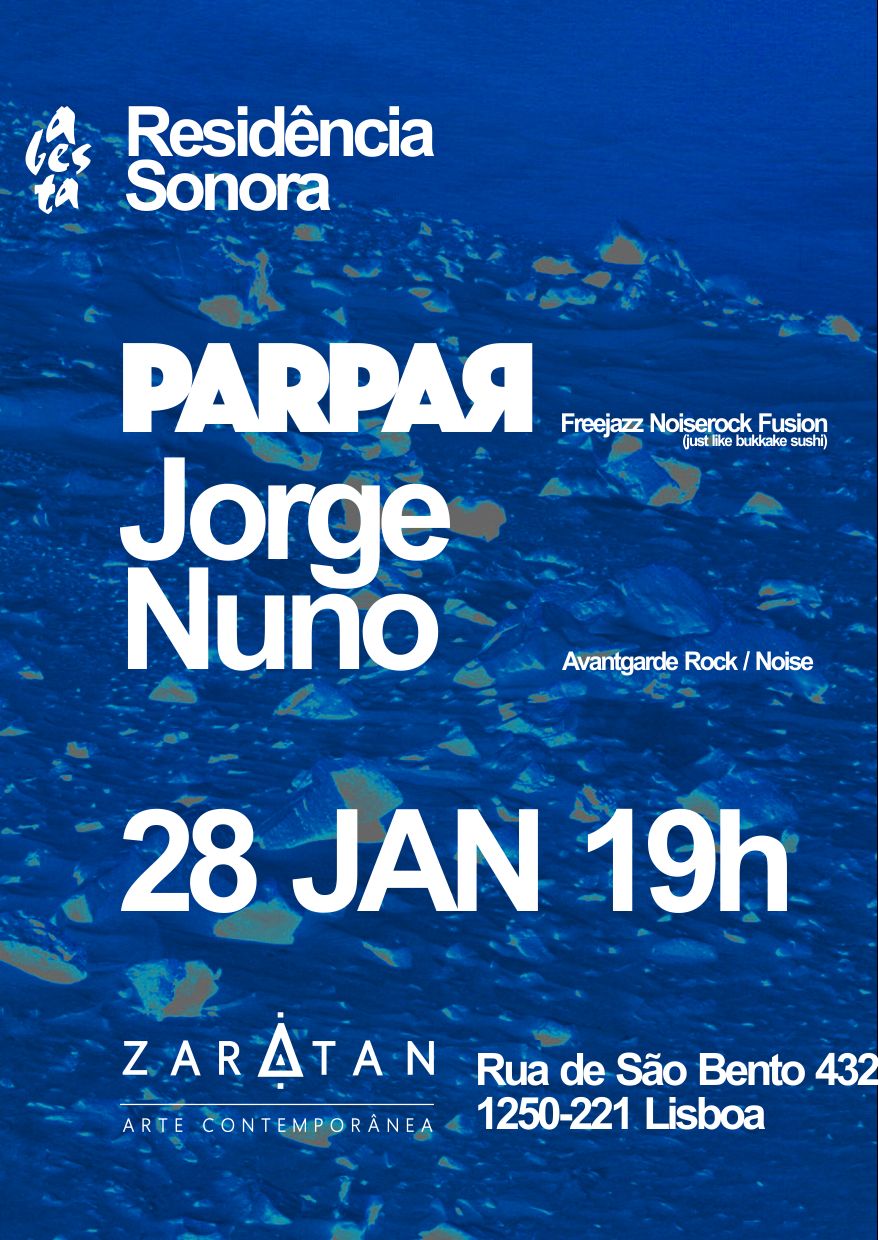 The label and music promoter A Besta begins the year with a sound residency at Zaratan, with a series of weekly concerts. The second of these concerts will take place on January 28, with Jorge Nuno and PARPAR, a brand new music project promoted by A Besta.

BIOS:

PARPAR


Freejazz meets noise rock in a bass party bukake.


A battle between drums and a baritone saxophone during an unknown state of schizophrenia, an improvised exploration of sounds within freejazz, punk rock, noise, etc.

Jorge Nuno
He is the old soul behind the Signs of the Silhouette, one of the bands avant garde rock/noise exiting from Portugal with greater international importance. Edited by Bam Bam Lam Records, he has already brought its electrifying noise to half of the planet, playing with some of the most important names in the current exploratory music: Maurício Takara (BR), Yedo Gibson (BR), Hernâni Faustino (PT) , Helena Espvall (SE), Márcio Gibson (BR), Tiago Sousa (PT), Rodrigo Pinheiro (PT) and Biaise Siwula (USA).