I like where your head is at
11 Dezembro 2016 18h00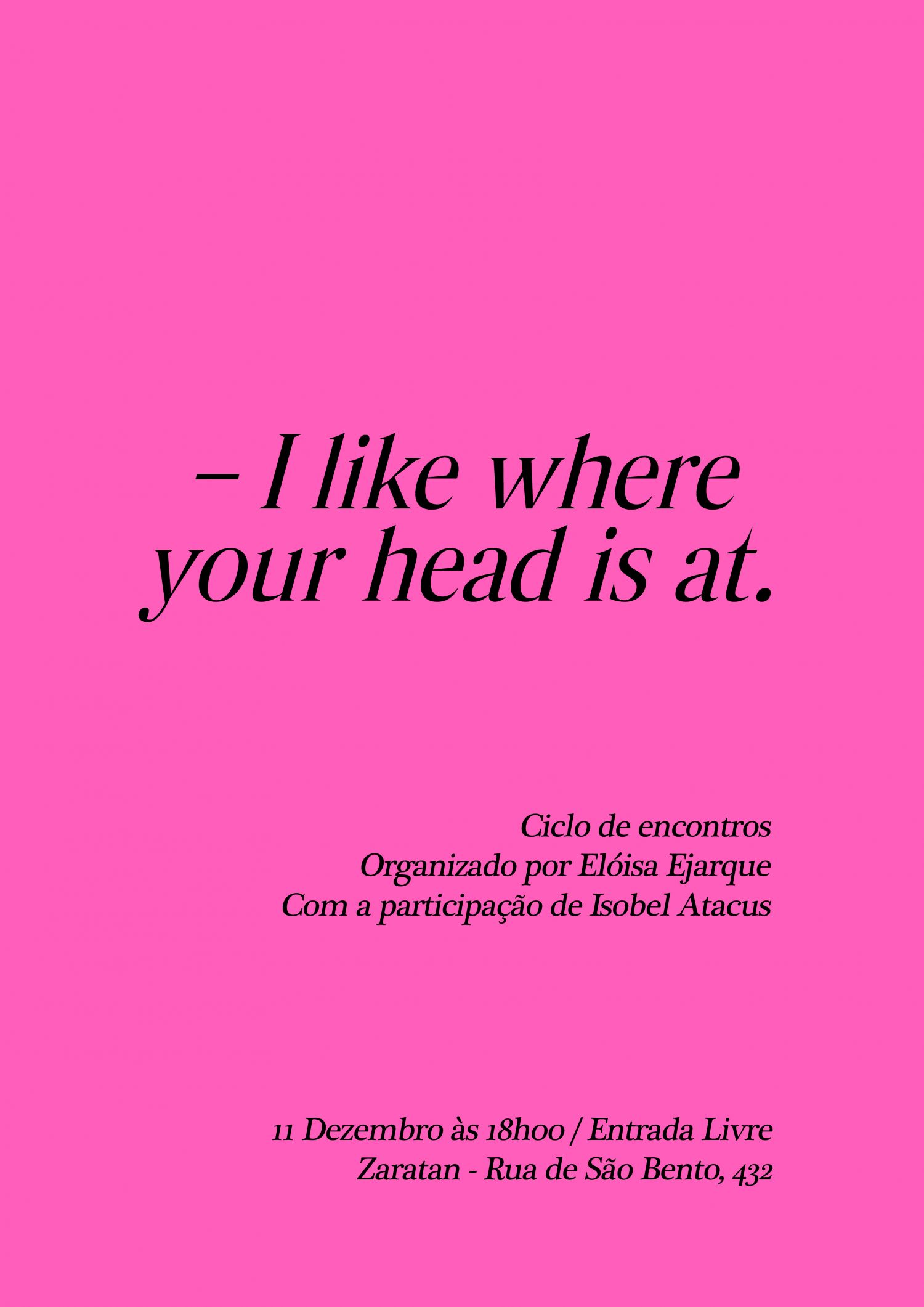 "I like where your head is at "is a cycle of artist run presentations initiated by Eloisa Ejarque and hosted by Zaratan - Arte Contemporânea.
It will encompass talks, confessions, presentations, daydreaming, and performative events organised on a one on one basis with the invited artist for each session.
"I like where your head is at" aims to be a program of complicity between practitioners, a networking platform, where more than getting acquainted with an artist's practice one can get intimate with his thoughts.
Invitations will privilege the presentation of ongoing or unfinished projects which still occupy the artist's minds and somehow contribute to further developing their studio practice.
For the introductory session the invited artist is Isobel Atacus, who will share her motivations and experience behind "The Icing Room", an intermittent exhibition space held in the living room of her London apartment.
The cycle will happen periodically, beginning in Spring 2017.