Open Studio: ISOBEL ATACUS
25 Novembro 2016 19h00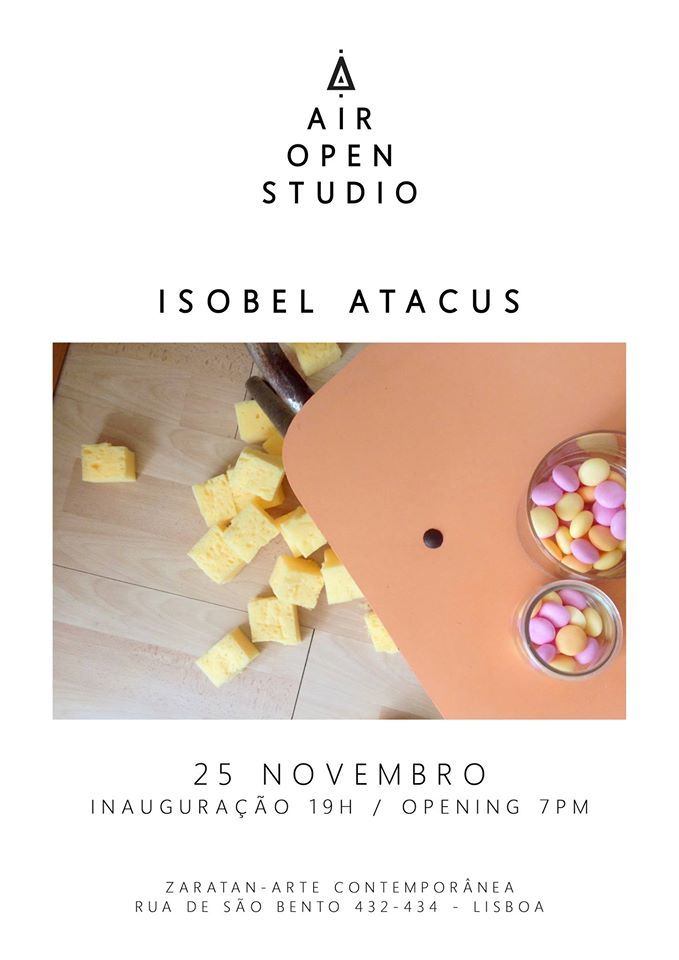 On the 25th of November, at 7 pm, Isobel Atacus, artist in residence at Zaratan AIR, presents the artworks produced during her stay in Lisbon.
With the title of "maybe we're going places, baby", the artist exhibits a group of works that investigates the relation between text and object; material collisions within the domestic space.
The series engages with ideas of excess; of language, gesture, voice. An inability to contain or be contained. Almost narrative, nearly abstract, not quite stable, the pieces explore slippages that take place between text and object, playing with the instability of each and discomfort of the space between.
"maybe we're going places, baby" is a statement (or introduction, or throwaway line) that unravels and undermines, all through the lens of an 80s pastel pop pastiche.
The studio will be open to the public on 25-26-27 November, during the gallery opening hours. On Sunday (27th of November, at 6pm), Isobel Atacus also participates with a performance in the Cycle of the Liminar # 5, where she will perform a live installation that is part of the same investigation.


BIO:


Isobel Atacus
With a tendency to wander, Isobel Atacus works across different media, although her starting point is often text. Her artistic practice results into sculpture, installations and objects that are live in the tentative space between narrative and representation. Her artwork suggest an ordering of space effectively being unlocked by language, investigating the relationship between text and images, finding moments of collision between these two practices. She is currently doing a PhD at King's College London and the Slade School of Fine Art, bringing theoretical research and practice together. Her artwork has been exhibited and/or been published in Portugal, UK, Uganda, Berlin and USA.