Closing of the exhibition "AMEIAS" by STÉPHANE BLUMER
18 Setembro 2016 21h00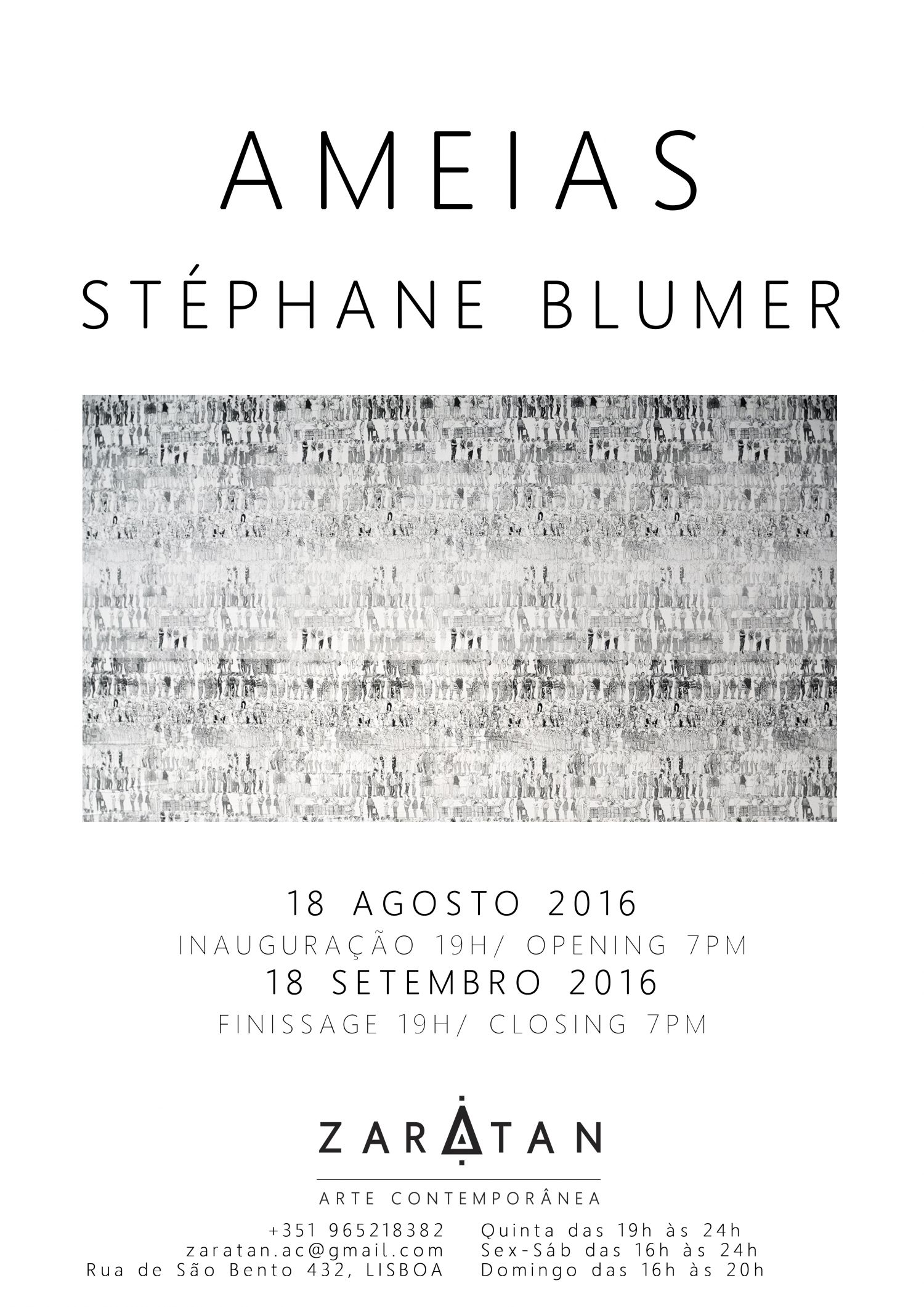 Ameias
Stéphane Blumer
Closing of the exhibition

On the 18th of September, at 7pm, Zaratan - Arte Contemporânea is pleased to invite for the closing of the exhibition Ameias by Stéphane Blumer. The work presented in the exhibition investigates the conflict zone between individuality and community. Within specifics cultural and historical contexts, one of the intentions is to identify moments of discontinuity which reevaluate socio-political structures. Intending to put at risk personal conventions as much as cultural ones, "Ameias" investigates language and its gaps and shortcomings. Ranging between audio-visual and installation, the works presented at Zaratan is constantly juggling between what is easily thought and hard to express, and what is unthinkable and here exposed without effort.
BIO:
Stéphane Blumer (1985, Genebra) vive entre Londres e Paris. Formou-se em artes plásticas no mestrado da Goldsmiths College em 2012 e encontra-se a fazer doutoramento em antropologia política na EHESS de Paris. A sua investigação centra-se nas noções de emancipação e actuação a partir de uma etnografia da censura e autocensura das organizações de hacking social e activismo em arte. Desenvolveu projectos em Genebra, Zurique, Milão, Paris, Londres, MontReal e Pequim.
/// Stéphane Blumer (1985, Geneva) lives between London and Paris. He obtained a Master degree in fine arts at the Goldsmiths College in 2012 and is currently attending a PhD in political anthropology at the EHESS of Paris. His research focuses on the notions of emancipation and action carrying out ethnographic field work of censorship and self-censorship within social hacking and art activist's organisations. He developed projects in Geneva, Zurich, Milan, Paris, London, Montreal and Beijing.