MAYA WEISHOF & GIORGIA GHIONE | Open Studio
28 Julho 2016 19h00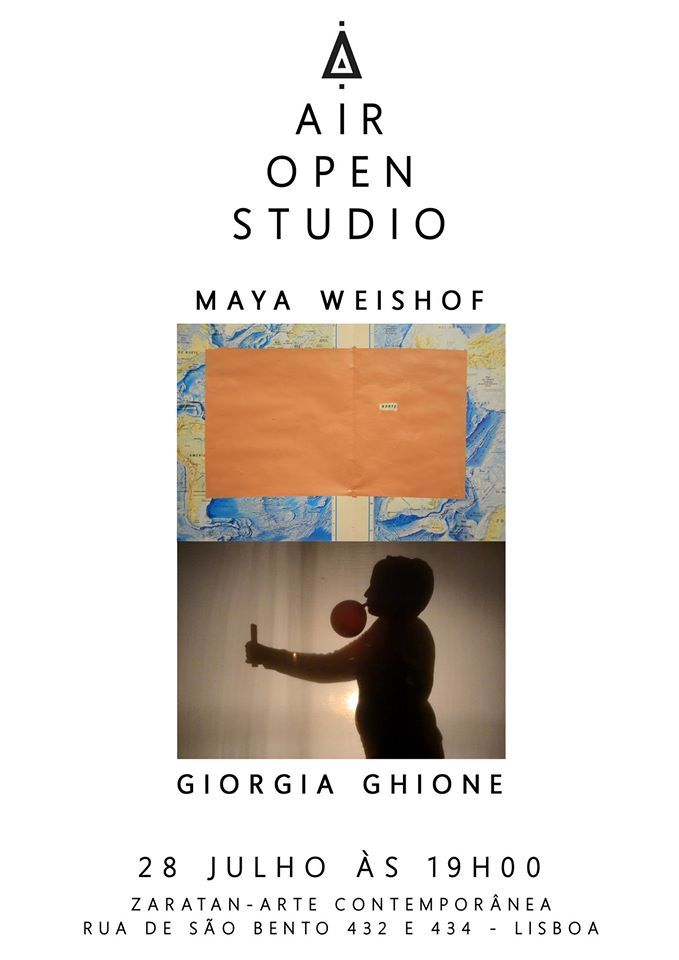 On the 28th of July, at 7pm, Zaratan opens the doors to the public to present the artworks by Maya Weishof and Giorgia Ghione, artists in residency at Zaratan AIR 2016 during the month of July.
Throughout the event, the artists are going to occupy part of the gallery and to open the doors of their studios to show their works and projects.
Zaratan AIR main objective is to offer a privileged time and space for research and development of projects by foreign and Portuguese artists living abroad.

BIO:

Maya Weishof
Maya Weishof (1993, Curitiba) is a young artist from Paraná whose artistic practice embodies the experience of displacement, provoking a reflection on the theme of landscape, using mainly drawing and painting as expressive media. Currently she lives and works in Curitiba, where she studies Visual Arts at the Federal University of Paraná and collaborates with the Atelier SOMA, an independent space and a platform for the production of contemporary art. Since 2011, Maya has participated in many different exhibition (solo and collective), in Brasil and abroad.

Giorgia Ghione


Through her artwork Giorgia Ghione (1988, Genova) explores the performative practices and their instalativos and participatory extensions. She obtained a degree at the Faculty of Fine Arts of Genova (2011) and a Master degree in Visual Arts at the Faculty of Fine Arts of Turin (2015). She participated in several group exhibitions and has expanded her research through internships, workshops and collaborations, particularly in the area of performance and video installation. She currently lives between Genoa and Turin, working as an artist, curator and coordinator of didactic-artistic workshops.