Zine "PPKdanada"
27 Julho 2016 18h00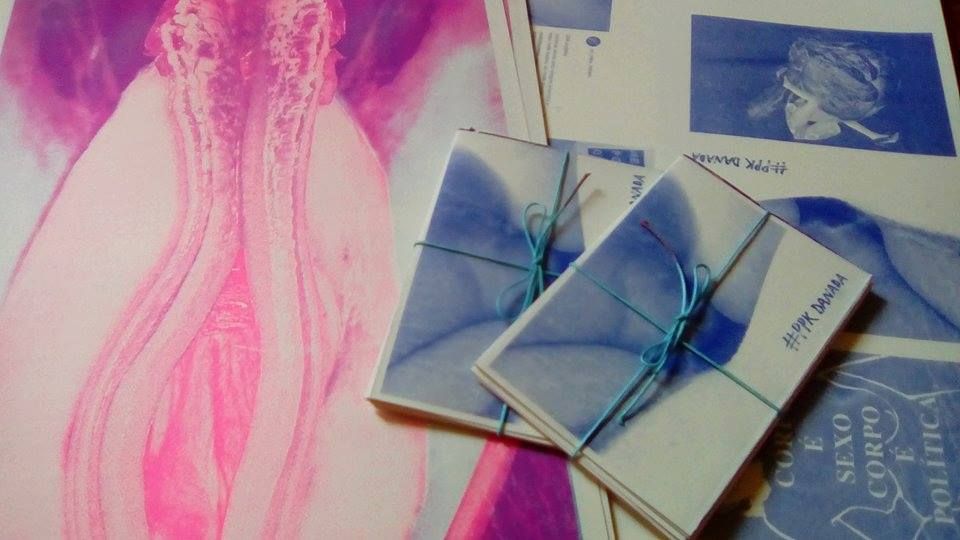 On the 27 July at 6pm Zaratan - Arte Contemporânea opens exceptionally on a wednesday to launch the zine PPKdanada in Portugal. First released in Rio de Janeiro (Brazil) in May 2016, PPKdanada gathers proposals from various artists about the plurality of contemporary feminist debates.
Definitions, according to the informal dictionary of the Portuguese language in Brazil: "PEPEKA" is a not gross way of referring to the female sexual organ. Most often used in a not aggressive manner. Affectionate nickname given to the vagina, commonly used by children to refer to their genitals. "DANADA" means angry, cursed, smart or extraordinary, bold and audacious. Depending on the context, can have different meanings.

During the launch, there will be readings of texts by poets of 'Poesia Nu Feminino',, with open microphone for whom want to participate. They are: Alexandra Santos, Ana Lucia, Ariel Leal, Carmo Gê Pereira, Denise Pereira, Guilhermina Ruivo, Jane Good All, Judit e Fernandes, Maira Zenun, Mia Quadros e Raquel Lima.

To match the evening there will be the sound selected by DJ La Yang and a live concert, inspired by the reading of the zine, by Shelley Barradas. Moreover: Giorgia Ghione, artist in residence at Zaratan AIR, presents an interactive video performance titled "The artist is not present".